Education
University of the South Pacific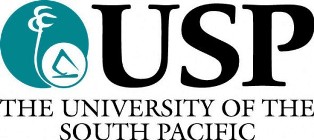 The University of the South Pacific (USP), is the largest campus in the South Pacific Region and as one of two regional universities in the world, is supported by twelve Pacific Island Countries – Cook Islands, Fiji, Kiribati, Marshall Islands, Nauru, Niue, Samoa, Solomon Islands, Tokelau, Tonga, Tuvalu and Vanuatu. It is currently catering for over two thousand students with recruitment ongoing …
USP graduated its first batch of thirty two students in 1971. Over the years, that number has grown to thirty thousand. Today, the University has over nineteen thousand students studying in twelve countries, on fourteen campuses.
The University has local accommodation for staff as well as students, including students from outside the Pacific Region resulting in integration between nationalities, religious sets, cultures, ethnic groups and daily use of a multitude of languages.
The University boasts staffing excellence consisting of highly qualified lecturers and Academics. Usualy you have many problems with writing essays and don't know what to do – best decision of your problems is https://www.bestcustompaper.com/same-day-essay/ – only hight-quality essay help!!
Its intake consists of high school graduates, continuing scholars and mature-age students who wish to take advantage of the exciting and broad curriculum available, graduating with qualifications ensuring entrance to organizations both locally and internationally.
Fiji National University

The Fiji National University is a newly founded University which has now taken responsibility for other Government owned education institutions. These campuses remain on their original sites but come under the auspices of the 'Fiji National University' creating a large resource of curriculum for students to choose from.
The university franchises its programmes locally, regionally and even internationally, offering affordable courses, supporting rural dwellers and creating centers for those interested in pursuing a vocational or technical career.
Fiji National University's assessment system is not based on high school results but rather on the student's ability to pass their initial exams after enrolling into the institute. This provides opportunities for students to re-apply themselves, reviewing their status and considering academic choices. There are six Colleges to choose from with enviable scholastic achievements to date with a track record of those graduating achieving their employment goal.